Introduction

Hospitality

Unspoiled Eden

Greetings from Malawi

Friends of Malawi

Doing Business in Malaw

A tribute to Mkango wa Malawi

Africa's Warm Heart

Health & Safety

Traveller's Warnings

Livestock

Lake Malawi

Lake Malawi Life

Going to the Market

Blantyre at Night

More.....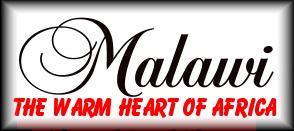 MALAWI : What People Say

We knew Malawian hospitality and friendship would not let us down but we were nevertheless surprised by the overwhelming love and generosity from our former Churches in town and rural areas. Blantyre Synod officials also did there best to make our stay comfortable and happy and even put on a moving farewell for us when our time of departure came. I was not sure whether my old fluency in Chichewa would come back but I am glad to say that- except when I was very tired - it did return. --- Rev Howard Taylor
---
The narrow country of Malawi is one of Africa's most beautiful, its east border skirts a long translucent lake wrapped in rolling hills and exotic foliage. Split between tent camping and fixed accommodations, this wildlife tour takes you though Malawi and into Zambia by foot and small safari bus.
---
Credit Cards
Don't count on being able to use credit cards in Kenya, Tanzania or Malawi. Traveller's cheques are still your best bet. There is also the usual problem with US$100 bills (and sometimes even the US$50 as well). Richard Carr - UK (Dec 97)
---
Scams & Warnings
In Malawi, people should be careful at the market near the Livingstonia Beach Hotel at Salima Bay. The people who do the carving are quite talented and highly skilled. The unskilled people are also making money by packing people's carvings and they are very aggressive about their business. The packers will approach you on the walk up to the market, introduce themselves and then tell you their price. My advice to anyone is to not promise that you will come back to them. Tell them all to wait until you have made your purchases and that you will take the cheapest price for packing when you come back.....---Kirk Nesbitt - Australia (Feb 98) Check more about this and more at http://www.lonelyplanet.com/letters/afr/mal_pc.htm#Scam
---
Nowhere in Africa can you gain such an authentic experience of the sights, sounds and smells of the African bush. These two forgotten countries have escaped the ravages of ethnic war, famine and disease most other nations in Africa have suffered, and have recently undergone peaceful transitions to multi-party democracy. It would be hard to find friendlier people anywhere in the world, and big smiles are given free and frequent. In Zambia you will visit isolated communities living alongside vast concentrations of wildlife and be inspired by sustainable management initiatives. And in Malawi, you will witness the great potential for tourism in a predominantly rural, agricultural based country with a highly varied natural landscape bordering a vast, beautiful lake. This is a wildlife and cultural tour you will remember forever.
---
---
You are visitor number