Tourist's Information
Introduction
Detailed Map
Pictures
Hotels in Malawi
Places to Visit
Holidays
Currency Rates
Learn Chichewa
More Chichewa
Even more Chichewa
People's Talk
General Travel Guide
Business Travel Guide
Travel Agents
Destination Malawi
To Malawi by Air
To Malawi by Bike
Car Rentals
Malawi Music (Pamtondo)
Listen to Malawi Music
Addresses
General Information
Malawi Page
Ministry of Information
Malawi Crossroads
University of Malawi
Malawi News
Malawi Index
Malawi's Statistics
Malawi Investment
Chats, Games and Lists
Discussion Lists
Live-Chat
Chichewa Hangman
PC Bawo Game
Web Bawo Game
Live Voice Chat
---
Malawi ePostcards
Sign Guestbook
Email Comments
Recommend the site
LAND OF LAKE AND SUNSHINE
YOU WILL NOT FORGET
Malawi is enticing. This Warm Heart of Africa beckons you, urges you to take time off and come on a holiday that will afford you a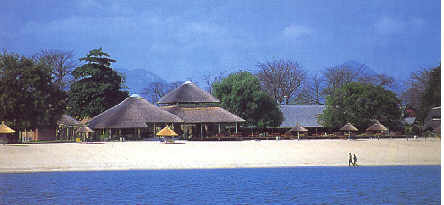 lifetime of memories. Come with your family -- Malawi loves children -- or come with that special person in your life, but come prepared to fall in love all over again. You'll be enthralled by our friendly people, and welcomed with warm smiles and warm greetings -- Tikulandirani (Welcome) and Muli bwanji? (How are you?) . Wherever you go in Malawi, you will find this same warmth of welcome, an innate courtesy, and a desire to be of service to the visitor. Many Malawians speak English and, even in the more remote places, you'll find someone coming forward, eager to help you.
THE BECKONING HILLS
Come first to our Lake Malawi. Lake Malawi is set among rolling hills, some rising steeply from the water, and covered in tropical vegetation. A network of roads allow you to explore, at leisure, the various resorts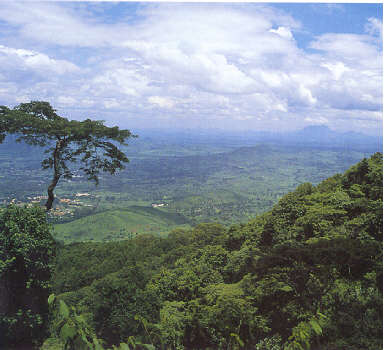 along the neighboring lakeshore, or to venture further afield into the highlands and plateaus of the Central and Northern Regions. Here are the largest of Malawi's national parks and nature reserves, home to a large variety of wildlife, and offering accommodation in charming lodges or rustic rondavels. The breathtaking vistas across the lake into distant Mozambique as you ascend the escarpment road to the northern most resort, the Nyika, are unforgettable. You are transported into another time, another place, another enchantment.
That's Malawi
---
Awards for this page
You are visitor number


** Disclaimer **
---
Malawi ePostcards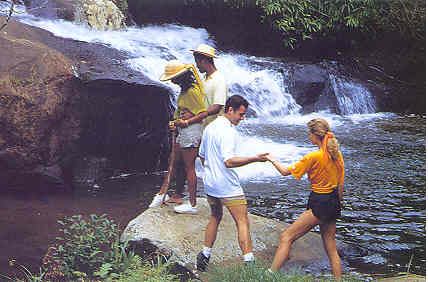 Discover Malawi